83 Lilydale Road, Youngs Siding, WA, 6330
Youngs Siding WA 6330
Superb Cattle Production Enterprise 204ha/505ac
• Astute cattle producers will be impressed.
• Meticulously developed and presented. This property has taken production to the highest possible levels.
• Absolute outstanding set up and facilities to support any form of intensive cattle production or stud operation.
• Includes large cattle yards with under cover working areas, feedlot and very good sheds.
• Large 3x1 brick homestead.
• Central gravelled laneway with 33 paddocks.
• Currently being run as a highly regarded stud operation.
• Multiple titles may give many buying options.
• Possibility of a lease back to the owners at good return on investment.
• Currently running 300 cow & calf units.
• This property stacks up for carrying capacity and production levels on dollars invested per cow - do the sums!!
About the Homestead
Large brick and colorbond homestead. 3 bedroom / bathroom, kitchen, separate lounge, office, carport, set in attractive garden.
Features
General Features
Bedrooms: 3
Bathrooms: 1
Land Area: 204hect
Property Overview
Description of Country: Superbly planned and layed out farm with gravelled laneway system to allow easy access back to cattle yards and facilities from most of the 33 paddocks. Granite loams, gravel loams, sandy loams over clay. Outstanding fertility levels with use of lime, gypsum, dolomite, plus N,P,K. Full test results available.
Improvements: 4 very good sheds, including fully enclosed lockable workshop. Large set of cattle yards that has undercover working areas, cattle crush, holding pens to support stud operation.12 ton silo and other utility type sheds.
Fencing: Fencing is in excellent condition and fully support a rotation grazing system for maximum production.
Water/Irrigation
Comments: Two main key dams with eleven others. Fully integrated system 26 paddocks with large troughs.
Title/Possession
Homestead
Construction: Hardiplank Weathertex
Bedrooms: 3
Bathrooms: 1
Livestock
Others carried: Currently running 300 cow and calf units. These are superb production levels.
Outdoor Features
Can I afford 83 Lilydale Road, Youngs Siding, WA, 6330?
With access to the best on offer from 30 lenders and complete support and advice from pre-approval to settlement, you can trust an Elders Home Loans broker to find a quick and simple solution.
Get a Quote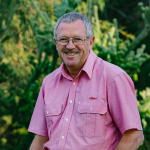 Elders Real Estate Albany
Enquire about 83 Lilydale Road, Youngs Siding, WA, 6330