27446 Albany Highway, Cranbrook, WA, 6321
Cranbrook WA 6321
Expressions of Interest
"TERLINGA" 1395ha / 3447ac
• Grazing, cropping, chicken sheds, sand and gravel royalties.
• Unique integrated farming system with multiple income sources.
• Substantial passive income from 5 modern free range chicken sheds with long term lease to major supplier. Very good return on investment. Bonus of free manure to boost grazing production with minimal extra fertilizer requirements.
• Currently running a large self-replacing sheep flock.
• Has been conservatively cropped over many years but considered highly suitable. Majority of well drained medium gravel loams, gravel sand, soil types across the farm.
• Considered drought proof water supplies with 24 dams and 6 bores.
• Large supplies of commercial sand and gravel supplies.
• This property has a lot more on offer than your normal farming enterprise. It offers a good return on investment just with the passive income from chicken sheds and gravel. Plus the normal farming income.
• Well worth looking into.
EXPRESSIONS OF INTEREST
About the Homestead
3 bedroom fibro and iron home in good order. Large lounge, kitchen/dining, office, bathroom, garaging.
Features
General Features
Bedrooms: 3
Bathrooms: 1
Land Area: 1,395hect
Property Overview
Description of Country: Generally good gravel loams, gravel sands, some lighter and heavy country.
Improvements: Real feature of 5 modern free range chicken grower sheds. 5 stand shearing shed with large lean-to brand new sheep yards - 1000 + capacity plus holding pens. Under cover crutching facilities - sheep farmers dream yards. Large machinery shed.
Fencing: Fenced into 29 paddocks with mainly ringlock fencing in very good condition. Central gravelled laneway running right through the property to allow easy access to most paddocks.
Number of Paddocks: 29
Enterprise Types
Grazing
Cropping
Mixed Farming
Water/Irrigation
Comments: Drought proof - water supplies with 24 dams including large key dam 18,000sqm equipped with electric pump. 6 bores of which 4 are serviced with 3 windmills and electric submersible pump. The farm water supplies are interconnected with 2 inch pipe to 3 main tanks of 54,000, 90,000 and 110,000. Plus rain water tanks.
Title/Possession
Homestead
Construction: Stone
Bedrooms: 3
Bathrooms: 1
Livestock
Livestock carried: Sheep, Poultry
Additional comments: Currently running a self replacing sheep flock over 3500 ewes, 3450 weaners, 1500 maidens and 200 others.Highly regarded and successful sheep enterprise. Would suit cattle.
Can I afford 27446 Albany Highway, Cranbrook, WA, 6321?
With access to the best on offer from 30 lenders and complete support and advice from pre-approval to settlement, you can trust an Elders Home Loans broker to find a quick and simple solution.
Get a Quote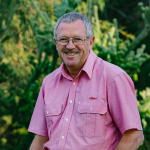 Elders Real Estate Albany
Enquire about 27446 Albany Highway, Cranbrook, WA, 6321